Sometimes you need to join forces and learn from the best.
Do you feel like you're struggling to take your skills to the next level?

Are you a freelancer working in a silo and feel that you have no one to collaborate with?

Are you a business owner that doesn't have access to other like-minded owners to help improve your systems and processes?

Are you struggling to manage projects and clients effectively?

Are you a developer struggling to learn ExpressionEngine?

Are you bored of the traditional conference where you're being talked to and not talked with?
We understand this can be frustrating and that's why we started this community event. This year, it's a place for you to bring your problems and challenges, get answers from experts, share your knowledge, and learn. No matter what your skill level is or your title, there are learning tracks designed for you to get better.
Buy Your 2021 Tickets
This is not your everyday conference!
Smaller group discussions for more intimate conversations and hands-on learning

Better opportunities to connect with ExpressionEngine community members and build new relationships

More being talked with and less being talked to
ExpressionEngine
platinum sponsor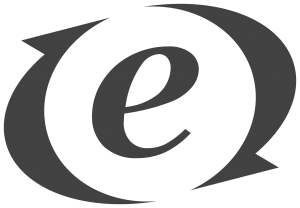 Official Partner of the ExpressionEngine Conference
While EEConf has been and continues to be 100% community organized and volunteer run, we're proud to welcome ExpressionEngine this year as an official partner with a Platinum sponsorship! This conference wouldn't be possible this year without them!
Agenda
All times Eastern Standard Time
Workshops

October 7th

Day 1

October 8th

Day 2

October 9th
11:00 AM – 12:30 PM (EDT)

Robin Sowell
ExpressionEngine
Development Liaison
Intro to ExpressionEngine part 1: Laying the Foundations
This workshop is for the absolute beginners. It's an in-depth exploration of the underlying architecture used in building an ExpressionEngine site. We'll take an HTML site template and build out the necessary foundation elements for creating a working website. Focus will be on field types (how to use them and how to choose them) and templating basics (how URLs work, how they interact with tags and how to build navigation based on that). We'll start from installation and end with a logically structured backend that's ready for a shiny coat of design to finish it off.
Your 'website assignment' will be available a week before the workshop itself and we'll have a private Slack chat room where you can ask questions during the run-up to the workshop. The course can be as hands on as you like, so if you prefer to observe, that's fine too.
Read More
Read Less
1:30 PM – 3:00 PM (EDT)

Robin Sowell
ExpressionEngine
Development Liaison
Intro to ExpressionEngine part 2: Bringing Design to Life
Taking a static HTML template and turning it into a dynamic ExpressionEngine powered site is one of the most rewarding aspects of building a website. This workshop will lead you through the process, focusing on ExpressionEngine's templating tools. Expect a heavy emphasis on layouts, tags, and template variables. This workshop will use the same HTML template used in the 'Intro to ExpressionEngine 1' workshop, and when it's done, you should have a fully functioning website.
Your 'website assignment' will be available a week before the workshop itself and we'll have a private Slack chat room where you can ask questions during the run-up to the workshop. The course can be as hands on as you like, so if you prefer to observe, that's fine too.
4:00 PM – 6:00 PM (EDT)

Adrienne Travis
Freelancer, Utilitarienne
Make Your Life Easier with Simple Custom Addons
Every project has that ONE THING that can't be done easily with existing EE functionality or addons. Learn how to make custom addons for your projects and how to use them to do simple text processing for shortcodes, custom sorting and grouping of entries, and a few other neat tricks. I'll demonstrate how to solve some specific problems but also how to generalize the idea to allow developers to solve their own ultra-specific use cases.
You don't need a background in addon development to get value out of this! It's aimed at folks who have used EE a lot, and know a little PHP, but haven't done any addon development.
9:50 AM (EDT)

TJ Draper
Happy Cog
Developer
Opening Remarks
Opening remarks from TJ Draper, one of the conference organizers.
10:00 AM (EDT)
Tom Jaeger
ExpressionEngine
Keynote
Full description coming soon!
Business
11:00 AM (EDT)

Ty Fujimura
Cantilever
Getting Things Done – Remotely
Working remotely requires strong focus and organization. It's easy to lose your motivation and work too little or too much if you don't have the right systems in place to optimize and organize your life.
"Getting Things Done" is a productivity philosophy popularized by David Allen. It has changed many lives for the better, including mine, by enabling adherents to achieve a more peaceful, focused, and harmonious existence. It goes way beyond being more effective at work and helps you create the life you wish to lead.
For remote workers this kind of methodology is so important. At my studio, Cantilever, I've seen GTD and its principles dramatically improve the quality of service we can provide for clients. I think more people who work remotely need to know about it, and popularizing it as a tool for remote teams will enable more people to work remotely than otherwise could have the mental fortitude.
Read More
Read Less
12:30 PM (EDT)
Caroline Blaker
Petroglyph Creative
Principal
Where is all of the ExpressionEngine work?
ExpressionEngine is good. ExpressionEngine is bad. PHP is good. PHP is bad. Flavors of opinions fluctuate almost daily in this industry, but that doesn't change what works and what doesn't. ExpressionEngine has faced ups and downs in its popularity among developers; and has faced challenges to the assertion that it's a good choice for web project building.
As a historically independent developer, Caroline has witnessed ExpressionEngine; and its use, growth, and community since 2008. She will identify key niche's for ExpressionEngine website development and explain how to find work there. She will identify ExpressionEngine's advantages and explain how to determine if ExpressionEngine is right for a project. Most importantly, she will address add-on and future development and suggest experience-backed ways for developers to take ExpressionEngine into the future.
Read More
Read Less
1:30 PM (EDT)

Greg Crabtree
Maximize Agency Profitability using Labor Efficiency Concepts
Greg Crabtree will discuss how his experience has led him to the conclusion that labor productivity is the most essential ingredient to a profitable business. Correctly measuring your labor productivity as gross profit per labor dollar will help you walk the tightrope of the right labor at the right time at the right price so you can hit your profit target, measure productivity, and hold your team accountable.
Dev
11:00 AM (EDT)

Yuri Salimovskiy
ExpressionEngine
Upgrading EE addons for v6
In this presentation you'll discover new cool features for add-on developers in EE6 and also learn how to upgrade your custom add-ons to work in v6.
12:30 PM (EDT)

Travis Smith
Hop Studios
President
Breaking Up Is Hard to Do - Splitting Up a Multi-Site Setup
One of ExpressionEngine's more attractive features is the idea that you can run multiple sites based on just one codebase installation. Called Multi-Site Manager (MSM), this allows you to share and reuse templates, entries, variables, member accounts and more, which in theory can save you development time and make it easier to maintain a network of websites.
But if those sites end up growing in different directions, if they need their own servers to handle their own traffic, or if you simply decide to separate them "for personal reasons", you may find that detangling them is not nearly as easy as it was starting up the MS sites in the first place.
Never fear: We'll walk you through how to safely and efficiently split 1 MSM into 2 or more strong, independent sites without any lingering reminders of their time spent together.
Read More
Read Less
1:30 PM (EDT)

Kyle Cotter
Happy Cog
Author Experience Lead
Embracing Utility First CSS
Highlighting the pros (and cons) of Tailwind CSS. How to embrace the cons, which can lead to a better site architecture overall. Why it still allows for unique creative expression. And how it shaves hours off of developers time.
2:30 PM (EDT)

Beth Somerfield
Anthro-tech
Getting Started with Digital Accessibility
Creating digital products that are accessible for all users is no longer optional. Compliance standards such as Federal Section 508 and the Web Content Accessibility Guidelines (WCAG) are raising the bar for organizations to better serve their users and avoid potential litigation. In this session, we'll explain WCAG standards and outline steps to begin incorporating accessibility strategy into your design and development processes.
3:30 PM (EDT)

Andy McCormick
ExpressionEngine
Project Manager
EE6 Round Table and Open Discussion
Join us for an open discussion about EE6!
Submit your questions via our submission form or ask live during the round table.
4:30 PM (EDT)

Lydia Chiu
Jub Jub
Partner

Ben Fjare
Prime Incorporated
Owner, Digital Development Director

Erik Reagan
Focus Lab
Co-founder & Operations Director

Ari Banerjee
Consumer51

Travis Smith
Hop Studios
President
Caroline Blaker
Petroglyph Creative
Principal

Paul Larson
Creative Arc
Owner/developer
Business Round Table
Submit your questions via our submission form or ask live during the round table.
Business
10:00 AM (EDT)
Kandarp Bhatt
ZealousWeb
Founder & CEO
Practical Indispensable Project Management Tips for Delivering Successful ExpressionEngine Project
This talk will not only be limited to the tools and processes of being Scrum-master but also the HARD lessons that I have learned in my 18 years of professional career working with multiple team size and various technologies.
It might cover the things about recognising our privileges as project managers and team members, how to deal with variety of people involved in the project, how to deal with imperfect project briefs, measure and filtering out what matters to us during the project, how to handle bad news we receiving amid the project life cycle, celebrating small victories on long term projects, how to establish culture to help other team members and make their life easy, AND last but not the LEAST how to take care of yourself as a project manager / key accountable person for the project.
Read More
Read Less
11:00 AM (EDT)

Ashley Guberman
Primary Goals
Conversations for Results - 5 keys to success
Every success and failure you've ever experienced when working with others can be traced back to one thing. It's the quality of conversations that led to the agreements you made. There are 5 elements to coordinating with others that are invisible to the eye but stronger than gravity to predicting your results. Master these and you can identify problems sooner, reduce breakdowns, recover faster, produce greater satisfaction, and advance your career. In the digital world with ever-growing written communication, these elements are critical to understanding the difference between doing what was asked and actually producing satisfaction with your clients and staff.
WARNING: Once you understand these elements, you will see them everywhere from business to home and your world will change forever.
Read More
Read Less
12:30 PM (EDT)

Joanna Bergdoll
Immerge
Director of Operations
No, I'm Not the Secretary
What people think of me doesn't matter nearly as much as what I think of myself. Whether you call it imposter syndrome or lack of confidence, I've found it sneaks up on all of us. Sometimes we have to look past what we perceive and realize that how we project confidence and how we perceive ourselves does affect how others treat us.
1:30 PM (EDT)

Michael Coogan
MC2 Design Group
Managing Partner
3 Key Things to Level Up the Marketing For Any Business
A lot of great companies never earn the revenue they should because they fail to execute on a marketing plan. If you knew what to do differently, you would—but you don't, and so you feel stuck. Good news! It doesn't have to be that way. I will cover the common mistakes that most businesses make and share principles to apply to your messaging, website, and sales funnel to engage customers and grow your business.
Dev
10:00 AM (EDT)

Doug Black
tripleNERDscore
The Mystery In The Models: The Basics of Adding a Model to your EE Add-on
The model portion of EE Add-ons have always felt like a mystery. The goal of this talk is to take a high-level overview of models in EE, and see what it takes to add one to an add-on. We'll take an existing add-on (based on upvoting and downvoting content) with some old logic, and create models to manage the data in and out.
This would include some "live" coding (showing how the code changes and evolves, not truly coding on screen), as well as a Github repo with the actual code and step-by-step process of what was changed.
11:00 AM (EDT)

Matt Johnson
ExpressionEngine
Secure Your Site With ExpressionEngine
According to cyber security experts, damage related to cyber crime is projected to hit $6 trillion annually by 2021. Data breaches and other cyber crime related incidents put your business, reputation, customers and partners at high risk.
ExpressionEngine is known for its strong commitment to cyber security and has never had a serious security issue in its 15 year history. The developer of a site has a responsibility to implement best practices and to configure sites in a way that maximizes security. The goal of this talk is to provide a firm understanding of cyber security in the context of an ExpressionEngine site, as well as practical ways of improving the sites you manage. We'll take an existing ExpressionEngine site that was implemented poorly and reconfigure it to be more secure than Fort Knox.
Read More
Read Less
12:30 PM (EDT)

Ty Fujimura
Cantilever
Totally Optimized Image Management with Imgix & Lazysizes
The latest web technologies make it easier than ever to manage images, but substantial challenges still remain. Ensuring that a given image is only ever served at the exact right size and quality level, and only loaded when it will be needed, is a challenging task. Add in art direction and focus management and it becomes even trickier. At Cantilever we accomplish this goal using a specialized image CDN called Imgix, along with the well-known Lazysizes plugin.
We have used this method for around a dozen websites and found it invaluable in delivering top notch performance. I will outline the current state of image management on the web, how common CMS deal with images, and the inherent flaws in the current standard approach. I will then illustrate how those challenges are solved with the combination of Imgix and Lazysizes. Finally I will show some advanced techniques for responsive image management using the finicky `` element.
This talk is for any developers who are interested in improving frontend performance and in optimizing their sites to work well for a wide audience.
Read More
Read Less
1:30 PM (EDT)

Andy Johnson
Shaping the Page
The Design of ExpressionEngine 6
ExpressionEngine 6 introduces a refreshed control panel design and we can't wait to show it off! Join us as we walk through some of thinking and decisions behind these improvements.
EEConf 2020 Awards
Join us for a few minutes while we announce the awards for EEConf 2020.
2:45 PM (EDT)

Brian Litzinger
BoldMinded
Owner

Travis Smith
Hop Studios
President

TJ Draper
Happy Cog
Developer

Doug Black
tripleNERDscore

Adrienne Travis
Freelancer, Utilitarienne

Matt Johnson
ExpressionEngine
Developer Round Table
Submit your questions via our submission form or ask live during the round table.
3:30 PM (EDT)

TJ Draper
Happy Cog
Developer
Closing Remarks
See you guys in Philly for EEConf 2021!!
Win Big in The EEConf Website Awards
Telling your customers and colleagues how great you are is one thing, but showing them is proof that you're the best. Ticket holders will have the opportunity to submit unlimited websites, add-ons, and marketing works in multiple categories at a chance to take home best in show!
Get an official ExpressionEngine and community logo badge for your company to add to its website and digital marketing campaigns

Get blasted on ExpressionEngine and the community's Slack and social media channels for complete recognition

Take home a trophy to display in your office or lobby to show you're the best.
Are you ready to join us in Online?
EEConf 2020 is a 2-day virtual event that will include hand-picked topics and summit style sessions so you can follow along with the presenter, ask questions, and meet others in the community.